Social media networks have developed into such powerful platforms that they are now one of the most appropriate means for people to increase sales in their businesses.
But there is one particular social network that, since its launch, has swiftly developed and transformed the way businesses can interact with their customers in order to generate more sales. We are referring to TikTok! Since Cute Digital Media is aware that you have important concerns and want to make the most of it to benefit your business, we are bringing you some useful advice on how to boost your sales on TikTok.
First let's Clarify: What's TikTok?
TikTok is currently the most famous platform for short videos. It allows its users to post content up to 3 minutes long on any topic.
One of the objectives of this social network is to encourage its users to explore all forms of creativity to interact with countless numbers of people, wherever they may be.
In case you weren't aware, these are some of the features of TikTok:
● It is entirely centered on video content.
● Users are encouraged to continuously create TikTok trends and challenges to engage with one another.
● It is most popular among young users; however, recently the audience has diversified and all possible profiles are now found.
● Compared to platforms such as Instagram or Facebook, the algorithm is considerably friendlier and enables any user to go viral.
● It allows you to view content, share it, and follow other users.
● It features a wide variety of sounds and effects for users to explore their creativity.
Now that you are more familiar with this social network, here are some recommendations to help you maximize its potential and increase your sales: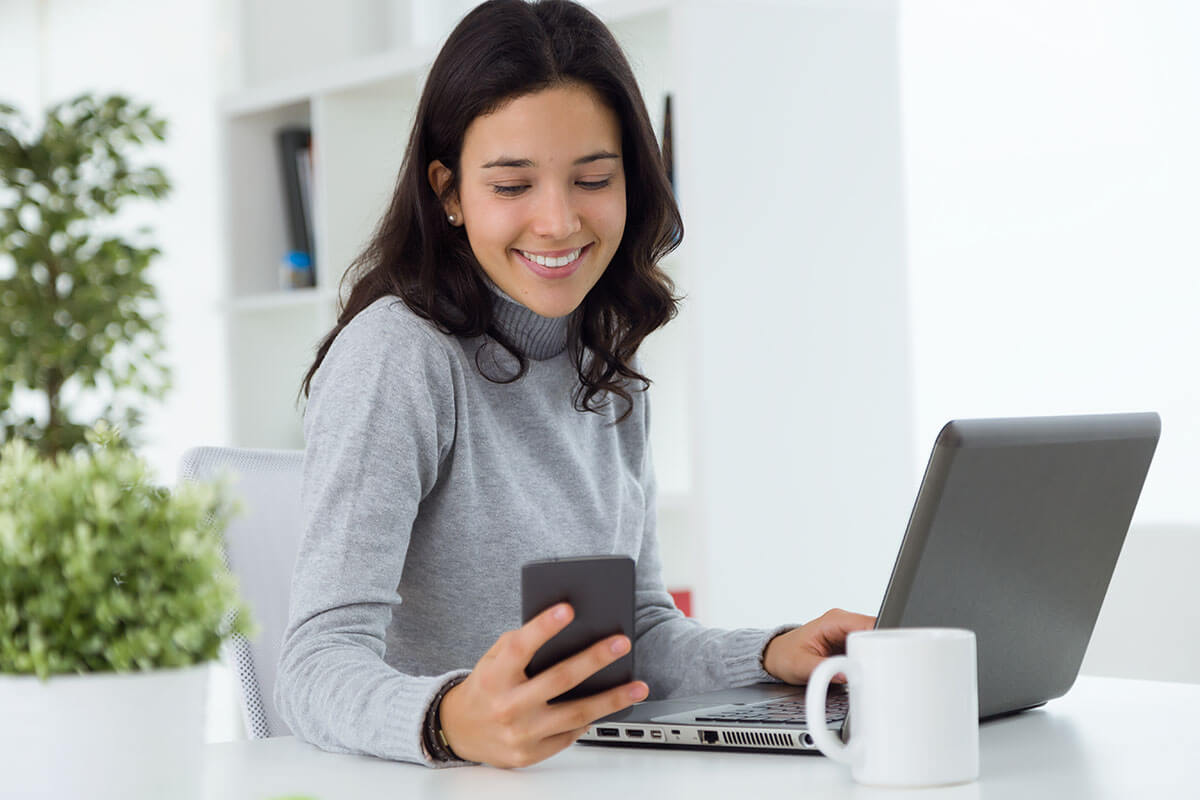 To Begin, the Most Crucial Step is to Create a Business Account:
In order to access your business account, you must first create a personal one. After registering a personal account, follow the steps below to configure it:
Go to your profile and click on the three lines that appear in the upper right side of the screen.
Click on the "Settings and privacy" option.
Click on the "Manage Account" option.
Select the "Switch to Business Account" option.
Once you do that, TikTok will show you the advantages you'll receive as a company. There, in addition to being able to monitor how well your videos are performing, you'll also have access to the TikTok Creative Business Center, where you'll find guidance.
Create Engaging Content and Increase Your Visibility
The numbers speak for themselves; simply by uploading content to this social network, you already have a very good chance of being seen by countless people. But hold on a second! It is up to you and the creativity you inject into the content to pique their interest in your service or product.
This is why we advise you to get out of the ordinary and avoid selling, even though it seems contradictory at first. The best way to captivate users on TikTok is to create entertaining videos or with some educational topic of interest where your product is implicit. Doing this, you will have users visiting and scrolling down your profile, and finally looking interested in what you have to offer.
Do you need some inspiration to achieve it? You simply need to spend a brief amount of time on TikTok to get a sense of the kind of content that users produce and what is successful at the moment. But be very careful— it's not about copying; it's about preserving your brand's identity and discovering what attracts users.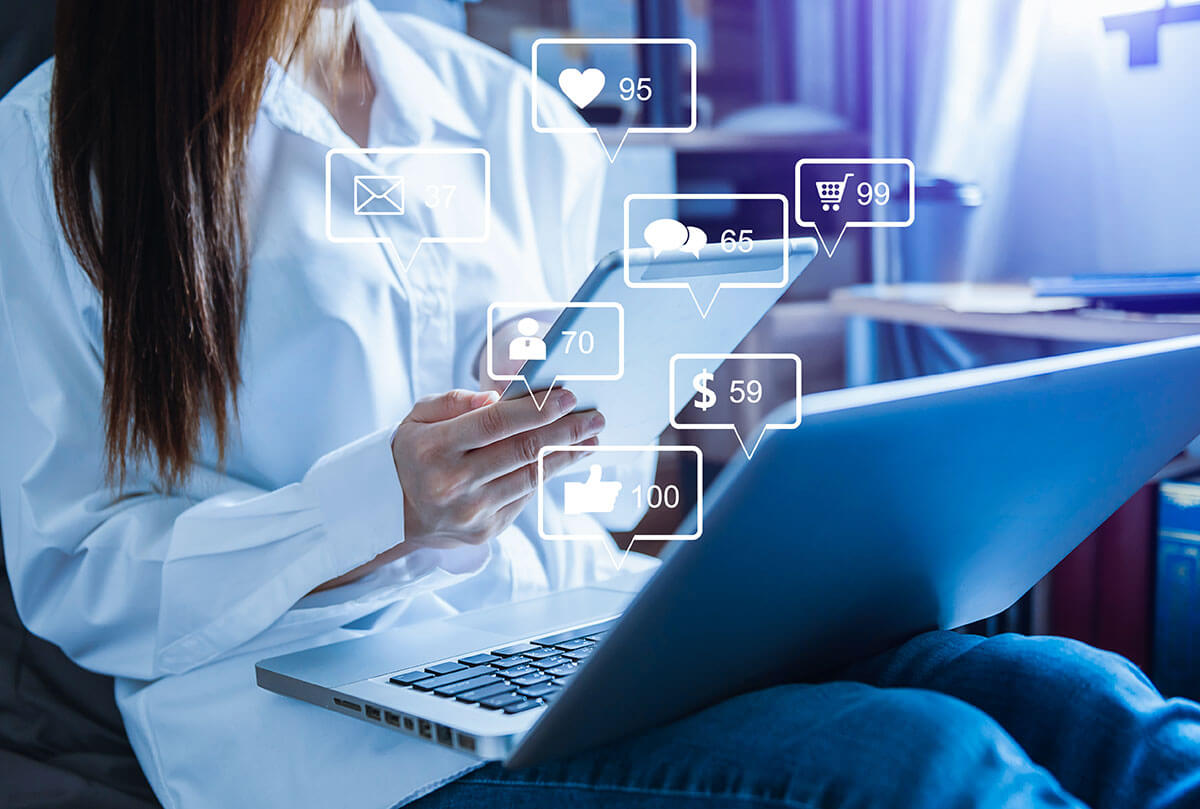 Don't Leave TikTok out of Your Content Strategy
TikTok should start to take the lead in your digital strategy since, as we've stated earlier, it's as important as or even more significant than more established social media platforms like Facebook and Instagram. This will allow you and your team to put their best effort forward, creating videos that you can upload to this platform.
It is crucial to consider every detail, from the text you intend to use to the TikTok hashtag that goes along with the publishing and, of course, the theme of the video—you need to be aware of the challenges and trends that are generating the most views at the moment in order to benefit from them. However, bear in mind that you must find the appropriate tone in order for your brand to embrace these trends; otherwise, you risk sending the wrong impression.
Always keep in mind how crucial it is to collaborate with influencers in order to position your content and expand its reach.
Connect Your TikTok Account To Your Website or E-commerce
TikTok will be one of your key selling tools; therefore, don't forget to integrate it into your website or e-commerce so that users may visit your profile, view all of your material, and ultimately decide to make a purchase.
Similarly, it's essential that you provide all the necessary details about your business on your TikTok profile so that any interested user can visit your website and make purchases or get in touch with you.
Take Advantage of the TikTok Shopping Feature
If you have an online store, you may use this feature to connect your TikTok account to Shopify so that your followers can easily purchase your products. Since users won't have to exit the application to access your e-commerce, you can streamline the process and increase the likelihood that they will make a purchase.
To market your products more successfully, you may simply insert a link to your product in one of your organic videos. You may also do this while live streaming, and you can even design personalized ads to help advertise your products more effectively.
Advantages of TikTok Shopping:
● Greater visibility and scope of your brand: As we've mentioned before, with this feature, users will have more opportunities to learn about your products and be persuaded to buy them faster.
● You'll be able to retain your customers: As a result of the sales you generate with this feature, you will be able to gain real-time consumer feedback as users will utilize your TikTok profile to submit their reviews, which will help you improve.
● It will be much easier for your customers to make purchases: By purchasing your products on TikTok, the shopping experience becomes simpler and more practical.
● You will generate more sales: You will have a new point of sale in a channel where millions of people interact, which will undoubtedly increase the probability of conversion.
Use a Smart Sales Strategy on TikTok
We've said it before, and we'll say it again: If you start producing material that is just intended to sell, your potential customers will immediately leave to view other kinds of content. Here, you must use your imagination to demonstrate your service or product in a different light.
For instance, if you own a cosmetic store, perhaps you should create a video that shows how to apply makeup while telling a story rather than posting a dull succession of makeup images.
Users will identify with your narrative.
They will notice that you are putting on makeup.
If the makeup is eye-catching, people will ask where to purchase the products.
Encourage Your Customers to Recommend You. That is the Best Marketing There is!
Customers who are exceptionally satisfied are more inclined to post recommendations on social media sites like TikTok. You can enter the game by contributing to the abundance of user-generated material that recommends goods, locations, or experiences.
Make your products or services distinct from those of your competitors. If you sell clothing online, consider putting your customers' purchases in a bespoke box along with a special greeting rather than a standard bag. Your consumers' emotions will be stirred by this, and recommendations will undoubtedly pour in.
In the current market, you must offer an unforgettable experience. What's yours?
Do you Need Assistance to Achieve Results?
At Cute Digital Media, we have what you need if what you want is expert assistance to make the most of TikTok and boost your sales through this social network. We are specialists in social media strategies, and working with a team of experts, we'll make sure that thousands of people see your brand. Request a free consultation to learn more.