You may think, but … if my brand is not a character and is not alive, how is it going to tell stories? If you are asking yourself this question, it is time to be alarmed
Remember that each brand, like each person, has its own story: how and when they came into the world, what characterizes them and what is their purpose.
Hundreds of studies have proven that between 90% and 95% of the decisions we make are based on emotions. So, it makes perfect sense to say that for an audience to purchase your products or services, they first have to connect with your brand – and its story. The basis from which your content marketing should start!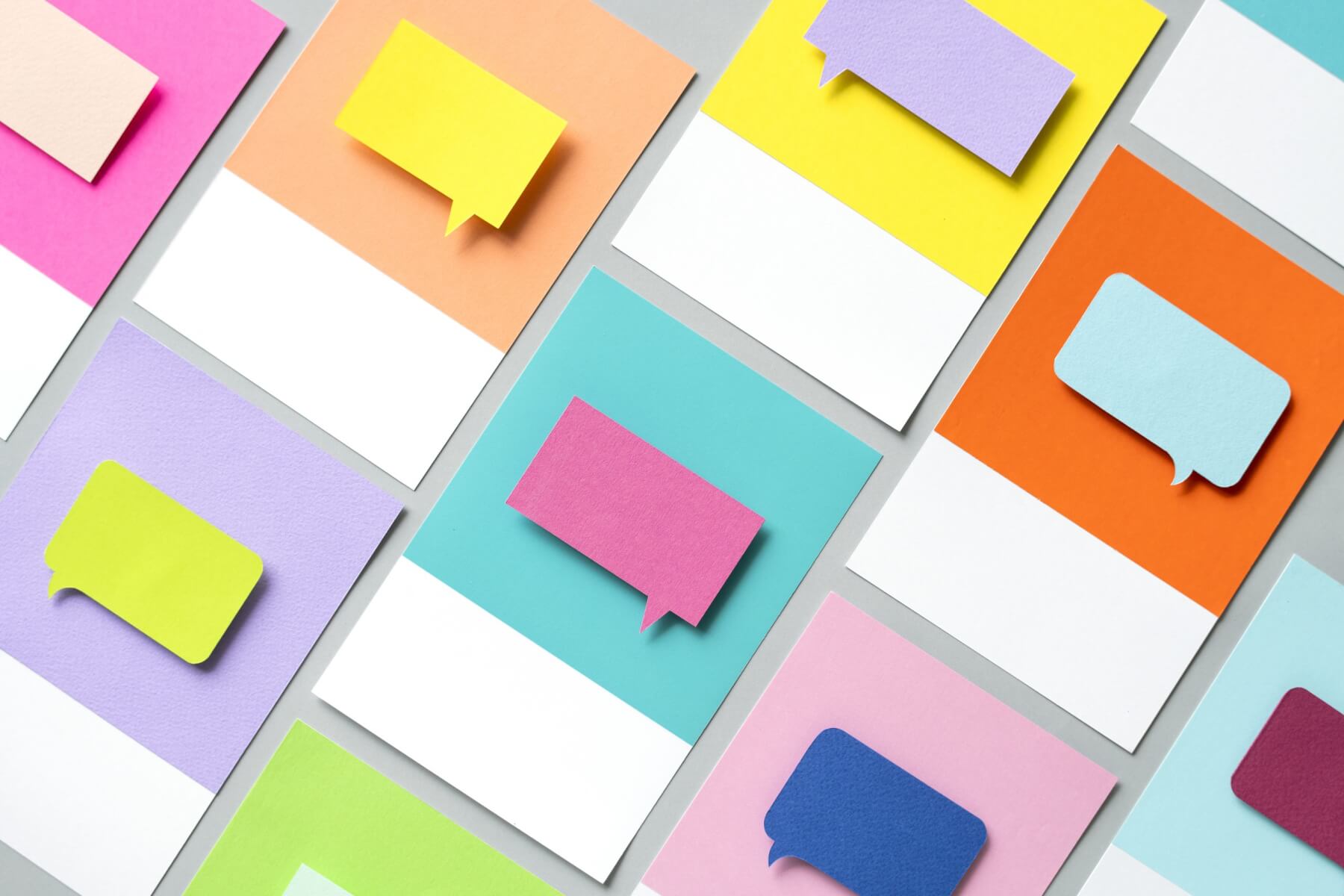 How can we start to build a powerful story?
Without further ado, we share with you these 4 actionable tips that can change the essence and the north of your brand.
Keep your audience a priority
It is not just about understanding that their needs have everything to do with the purpose of your brand, but about knowing that they can provide valuable information, since they can see your brand from angles that even you do not know.
Ask everything: on what topic do they expect to receive content, if they would like to incorporate a new recipe, if the web is comfortable for them. It is not only about asking, if not knowing how to listen; Analyze the comments of your followers, their opinions can give you many clues.
2. Make them participate
Not only asking for their opinion – something we see very often on the networks – but also sharing their moments and interactions with the brand. It's about making everything that happens behind your brand real, and they are your main ambassadors. They can even be co-creators of content.
If your brand makes clothes, show your audience how you select or cut the fabrics, or how they make the labels by hand. If you have a team, show how they work and how each of them contributes to the bottom line.
3. Drive real storytelling
Always speak honestly, true stories and authenticity are the kind of motivation and push that people are looking for. Millennials and centennials are proven to have a preference for authentic brands. The era of copy-paste is over.
Is your brand presenting delay in shipments? Be transparent, explain it, apologize, but never try to pretend that nothing is wrong. On the other hand, if your consumers show your products on their networks, replicate it. Nothing better than having the direct opinion of other people about our products.
The way you see your brand and how it is perceived by others shapes everything you do afterwards. That personality will guide the focus of the stories you tell.
Storytelling is not an art, it is a strategy
The benefits of doing a good storytelling in your digital strategy are several. First of all, human stories help build trust around a brand and make it memorable. The stories are built around a specific theme and characters and are based on a sequence or order of natural events. These "ingredients" necessary to create a narrative "humanize" the brand and help the user to connect and remember it, also improving its reputation.
Likewise, a good story can enhance the user's engagement with the brand, especially at a time when social networks have turned the target audience into a very powerful speaker. If we can attract their attention, we will play with the possibility that they share our stories on networks and reach, potentially, thousands of people.
Three sources of proof that storytelling works
Apple
Do you think the iPod would have been as successful if Apple had sold us the megabytes of storage it had? Instead, they focused on the feeling of having thousands of songs – your favorites – in your pocket.
Google
Google releases an annual video in which it shows the most searched of that year to have a global perspective of the most important events. In 2016, the video that showed the most tragic and euphoric moments of the year, managed to position itself among the three ads with the highest engagement.
Spotify
If there is something this brand knows how to do well, it is to use the information to create interaction and entertainment that are based on the insights of its users. Each user is a reflection of his musical choices and a character from a much larger plot.
Now that you know storytelling better, understand why we see more and more formats on social media that help is tell stories: stories, carousels, IGTV, timelines on Twitter… It makes sense, doesn't it?
So focus on making your brand more human, and you will undoubtedly achieve better results.
In case you want to start your own content, marketing campaign and need help, at Cute Digital Media we offer you advice. As an agency specialized in Digital Marketing, we offer you our services to create your strategies. Contact us now!